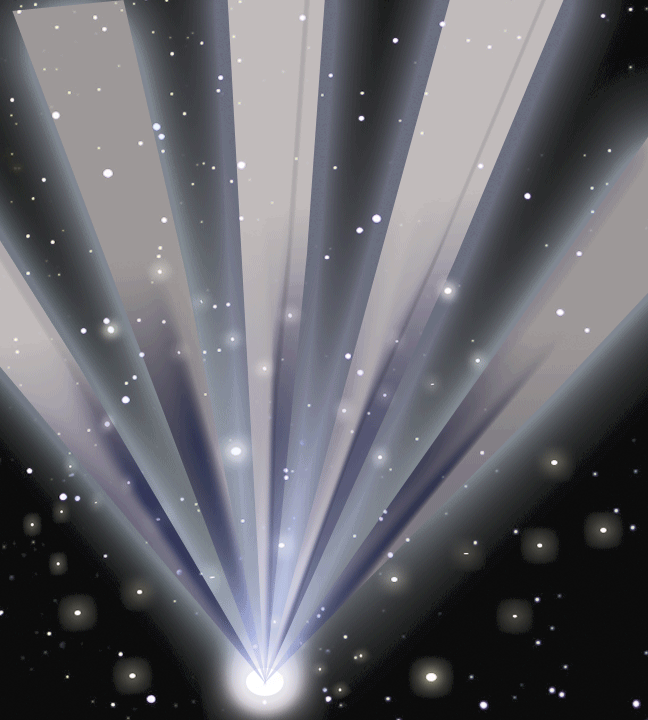 Music Label - Events -Agency




Distributions & Promotions
Music La

bel , born in Dublin 2010

from Mauro Quinto alias Dr.Flamer and Jonathan Quinto alias Dj Crazy John
Mauro Quinto AKA DR.FLAMER
WAS BORN IN FONDI (latina) ITALY in NOVEMBER 1974.

1990
His Career Started As a DJ HOUSE-TECHNO-TRIBAL
With a GROUP Called "AWANA GANG" LENOLA (latina) .Thanks To Aldo ,Luka and Max ,Piero Moshitti After a Short While He Became The Main RESIDENT DJ of This Organization with Vocalist MISTER X from "Invasion Production" ,DJ Marco Ferrante ,and cooperate with "ART Group",RobertoBlues ,Tancredo,Rocco,Angelo G.

1992 HE WORKED FOR FM "RADIO STUDIO 88" FONDI(LT), WHILE AT THE SAME TIME HE BECAME MEMBER OF "
ASSOCIAZIONE ITALIANA DEE JAY", (AID ) SPECIAL THANK'S TO THE PRESIDENT OF LAZIO " FILIPPONE " Aka ATTILA .

In The SUMMER SEASON OF 1992 He STARTED TO PLAY HOUSE-TECHNO IN THE EXCLUSIVE CLUBS AROUND ITALY LIKE Prestigious
"KU" (open disco Sperlonga (LT) Thanks To Roberto De Stefano , AWANA GANG, RESIDENT DJ IN"GIONA CLUB" FONDI" (LT) Thanks To
Mc Sandrino and Simone Percoco , " ZEN" open disco SPERLONGA (LT) With ANGELS OF LOVE ,
Dj Resident in "H.BOGARD" Manuel Kerry , Peter Promotion LATINA - " ATLANTIS" SABAUDIA (LT) - "BUSSOLA" S.Felice Circeo (LT)
"BUSSOLA INN" FIUGGI (FR)," ARABESH " (ROMA) RADIO LONDRA (ROMA) ,"INSOMNIA" (PISA) , "CLUB 06" (ROMA)

AT THE SAME TIME HE PLAYED WITH ONE OF THE BIGGER GROUPS "MAUI CORPORATION" ROME ,"MILANO PROGETTAZIONI"
Organizes RAVE PARTIES AROUND ITALY AND "LIZARD PROMOTION" Thanks To Tonino FROSINONE .
RED ZONE (Perugia) Thanks To Gianluca Calderazzi , COCORICO (Rimini)

1996
He Played As An Italian DJ In a Music Contest in London "ADRENALIN VILLAGE RAVE CONFERENCE", Special Thank's to' ANDREA A. ROME.

2002
HE DECIDED THEN TO MOVE TO DUBLIN, IRELAND WHERE HE RESTARTED HIS PASSION TO PLAY AS A DJ.
IN DUBLIN 2004,
HE MET DJ Marino Rispo -VOX, LULI "MC Montana" AND Giovanni Paolella, "O GIO", They Planned All Together
THE GROUP Call "ITALIAN FACTORY".

2004 -2011
Was The Main DJ Resident of the group "ITALIAN FACTORY"
Special Thanks To Know What Makes His DJ SET as His Innate
He Has Passion For True Music And With This Organization Planned Big Events in Night Life Of IRELAND,
CLUBS LIKE :
SPIRIT - COCOON - SIN - ZANZIBAR - TRINITY ROOM (Limerick) PIG MALLION , POD ,ANDREWS LANE THEATRE, ll MONDO
HE ALSO PLAYS IN BIG EVENTS LIKE :
LOVE BOX FESTIVAL, PLANETLOVE FESTIVAL , 2010 LIFE FESTIVAL 2017, MYSTICK FEST ( IRELAND) ELECTRIC PIC NIC (ITALY).

2008/2009
With JO MILLS And Friends DJING at LOOKING GLASS In WONDERLAND With PETE TONG In EDEN St.Antonio IBIZA
Pre Party at SAVANNAH BEACH BAR ( St.Antonio IBIZA )

2010
ITALIAN FACTORY GOT THE NOMINATION For The BEST PROMOTERS "IRISH DANCE MUSIC AWARDS"

2011
Be Part Of The JUDGES In The Biggerst DJ COMPETITION In ITALY Call "DJ BATTLE" Thanks To LINO & Roberto

2007
He Specialize In MUSIC TECHNOLOGY AND SOUND ENGINEER At SONIC EYE MEDIA COLLEGE DUBLIN.
2009
DESIDE OPEN THE MUSIC LABEL "ELEMENTUM V "START PRODUCE MUSIC WITH THE COUSINE JONATHAN

2010
Get Involved With ONE Of The BIGGEST GERMAN DISTRIBUTIONS AROUND THE GLOBE

2012
Was Part Of "UNA RAGAZZA PER IL CINEMA" ORGANIZATION LAZIO FINAL- Italy Massimo Meshino- Thierry Mandarello

2015
Finalize as Business Sole Trade Mark :
"ELEMENTUM V -Music Label, Distributions, Promotions,EVENTS, Vinyl Dj Courses

2015-2016
Was Part Of The VINYL PROJECT IN CAFFE AMORE By Luli Montana George Street

DJ RESIDENT AT THE MEETING HOUSE Venue , temple bar With "BACK TO THE OLD SHOOL DJ "
Cooperate with Master of Naples Dj PIERR , Dj Orazio Pariselli - Dj Will - Dj BE Tricky

2016
Was Involve With "CREAM OF UNDERGROUND" EVENT
Tech-House , Techno Music
Cooperate with Dj Orazio - Dj Pushee - DJ Lion - DJ Pierr at Turks Head Club ,Dublin 2

LATE 2016 -2017
Start New PROJECT Call "VIBES SELECTORS" DJ DR.FLAMER & LIVE ACT :GP TRUMPET AND TONY PERCUSSION
December Until March Every FRIDAY At "THE PALACE NIGHT CLUB " CANDEM STREET ,
From April until July Every Sunday at THE BARGE (Portobello D2)

Interviewing from Mike Moggi in The Music Magazine "ICONIC UNDERGROUND" Dublin

LATE 2017
was Involved in " ECLECTRIKA PROJECT " With few djs Parthners .DJ PIERR (Naples-Brazil) BE TRICKY (Milan) ,MICK ZE GERMAN (Berlin)
with Guest Djs Stir' EM (Brazil) SYL BLACK (Dublin),PROWL (Dublin) Dj PUSHEE ,JOAO MOITA (Brazil) , at TurksHead Club ,Dublin 2


DR.FLAMER SAYS :
DON'T FORGET THE MESSAGE "
MUSIC IS LIFE"
A SPECIAL BIG THANK YOU TO FEDERICA.


DJ Producer​​​​​​​​​​​​​​​​​​​​ CRAZY JOHN
Genre;
Electronic,Tech-House,Techno
Jonathan Quinto aka Dj Crazy John was born in fondi the 5th July 1987.........Since he was a baby he always had passion for music ......The 4th October 2006 at 19 years old he moved in Dublin and started to work in music production Deep-Techno-House .......He became partner with his cousin Dr Flamer (Dj old school from many years and resident dj of the group Italian Factory in Dublin).....In January 2010 they decided to open the dance music label "Elementum V" recording ......6 traks are already on sale on I-Tunes and many more coming soon on beatport......His message is "Life comes with no guarantees, no time outs, no second chances, live in the moment because every second you spend angry or upset is a second of happiness you can never get back. You just have to live life to the fullest"
​ Italian Factory,
Group Born in Dublin 2004
from dj Marino Rispo, Mc Luli Montana,O'Gio Giovanni Paolella Organize Big Event Around
Ireland-Italy-Ibiza
Dublin-ireland
1° Level -2007 Music Producer Sound engineer
Associazione Italiana dee jay
Rome-Italy